Selecting a
Wedding Venue
Are you a venue looking for a rental provider click here?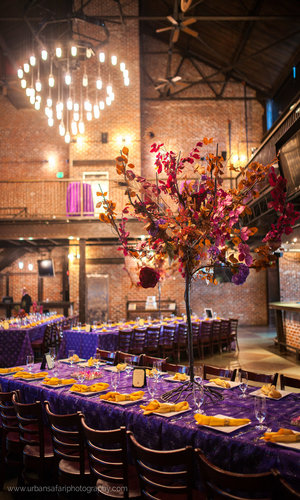 When you are choosing a wedding venue there many considerations. The most obvious is does it suit your vision. If you have a specific vision in mind we suggest you call us (303)-935-7705. We know the venues in this area. We can help you weed out those that do not fit at all and tell you our favorites for the vision you have. Next you are going to visit the venues. We feel it is best to have your planner negotiate your contract with the venue. If you are going use a planner get them involved first. Reserving your date is important. But, before you sign the dotted line you should check some other things too. These are some things you want to watch for. Get a total price. Often there are charges for the space, then additional space, then additional time, cleaning, administration. Find out what you are responsible for. It is common that you need to leave the space in the same shape you received it in. This means cleaned and undamaged. Find out what that means. Do you pay for the time the space is being set up or cleaned? Do not forget to find out what restrictions are placed on you. Can you do the activities you want (Candles?, Attach things to wall?, Hang things from ceiling?etc.). Do not assume you can do anything without asking. Find out who you are restricted to work with. Often there are preferred lists or even exclusive partners you must work with. Are their prices and selection what you want? Find out before you sign. Often you can get exceptions to these lists. But, you have to do so before you sign the contract and get it in the written contract. Sometimes there is an up charge by the venue for this.
Allwell Rents works with you and your venue to make the room your vision. We can fill in the gaps. Some venues offer a complete package. Others only offer the space. When what you want is not included in the package, you will need to provide these. Also, if you do not like what the venue provides, they will often let you rent what you would like and put it in the space. So, if you don't like the chairs you may be able to rent different chairs. You will probably be able to get the chairs covered. Most venue's house linen is limited. Allwell Rents can rent you linen that will change the mood, look and your reaction to the entire room. Want more than white round china, plain glassware, or standard flatware. Allwell Rents offers the best selection in Colorado. Do you need to hide part of the venue? We rent drape and walls to screen what you do not want seen. Do you need a dance floor, stage, oven? Allwell Rents is the best place to start. If you need something we do not carry, we probably can refer you to the best provider.
Need ideas of where to try? Here are some of our favorite venues:
Call for recommendations (303)-935-7705
Mile High Station
Church Ranch Event Center
Willow Ridge Manor
Three Trees Chapel
Colorado Christian University
Highlands Ranch Mansion
Noahs Event Center
The Lake House at Cherry Creek
The Falls Event Center
Sie Film Center
Blanc
Evergreen Lake House
Crooked Willow Ranch
Grant Humphrey's Mansion
Castle Marne
Cooper Leaf Event Center
Manor House
Colorado National Golf Club
Washington Park Boat House
City Park Pavilion
Space Gallery
Double Tree Westminster
Heritage Creek Golf Club
The Mining Exchange
The Art Hotel
Point Gallery
Heritage Square picnic area
Magnolia Hotel
Lone Tree Golf Club and Hotel
Highland Haven
Arvada Center
Montclair Manor
Venue values with Allwell Rents
Allwell Rents is the best choice for venues looking for rental partners. Whether you are looking for a preferred provider list or an exclusive partner, Allwell Rents is a choice you will find profitable and one you will remain proud off for years to come. The reasons you want limit the choices of rental partners are simple. First you want every event to be a spectacular success. We know they are you best source of future business. Second you want to minimize your hassles and therefore costs associated with rentals. Lastly, you may want rentals to be a profit center for you. Allwell Rents is your best choice for all three of these reasons.
Allwell Rents has the most friendly and professional staff. They are dedicated to the success of your events. Success is defined as thrilling 5 people with each and every event. Those five people are the venue, the planner, the caterer, whoever is paying for the event, and the honoree's of the event. See our Mission . We do this by sharing our vast experience and knowledge in a friendly manner to help each of those meet their goals. When you see those five thrilled your referrals will surely follow.
Venues have many hidden costs affecting your profit. One of those is working with rental companies that do not value your partnership or even understand your needs. In order to keep your costs low and profit up we offer great and helpful services. First of all simple and convenient rental coordination through professional and friendly event coordinators. Whether it is you or your client this keeps frustration to a minimum and can even make the experience enjoyable. We do what we say we do. Delivery and pick up are on time and available when you need them. Need special accommodations for one or all your events? Allwell Rents works with you as a partner. In short we provide unparalleled selection and service.
Lastly, Allwell Rents offers special pricing or commissions to partner venues. Call Allwell Rents and ask for our venue specialist (303)-935-7705. We can help you make your life easier and more profitable.