Our Mission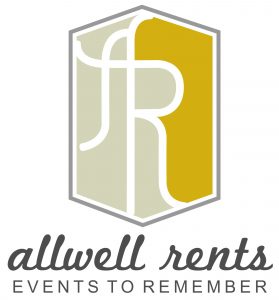 Our mission is simple, to be a pivotal part of making each and every event a success.
We define success as a specific set of happy people…
The Planner: This refers to whomever is in charge of planning and coordinating all aspects of your event or wedding. Often times we work closely with your planner to navigate timelines and set up your event or wedding rental. It's our goal to work together as a team with all of your vendors, from start to finish.
The Venue: This refers to the event space. Before the event we make sure to collect all necessary information our team may need to deliver your event or wedding rental. During the set up process our team makes sure that we protect the venue space from any damage. After, we work hard to leave the space better than how we found it.
The Caterer: People in charge of preparing, delivering, the set up, serving, clearing and the tear down of food and related items. Usually we work with your catering team to provide any location specific rentals that your venue may not have.
The Payer: The Financier for the event or wedding. This is the person funding the event or wedding as a whole. Whomever this may be, we want to make sure they get their value. We provide quotes with all fees and final payment before the event, so that no billing and money handling has to happen on the big day.
The Honoree: In the case of a wedding, the happy couple. For other events it may be the guest of honor, retiree, or even the customers of a company. For us the honoree should be ecstatic for the event as a whole and their experience with our team.
In the end, if each person listed above is left thrilled with our service we have completed our mission.